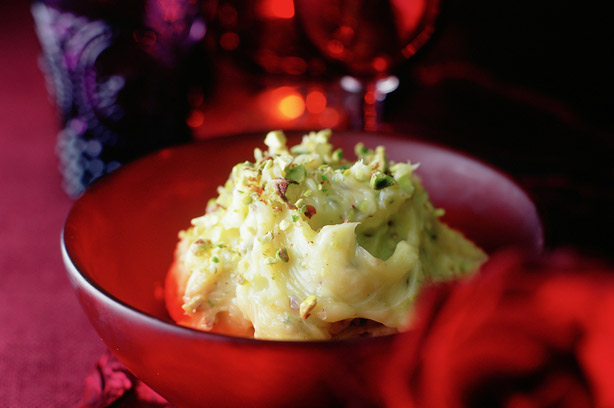 6. Brandy butter
A creamy butter that tastes like booze? It's a weird one. If you like alcohol-infused foods, you'll be a fan, if you prefer your booze served in a glass, maybe not so much.
How to make better
: You can add other flavours to the brandy butter such as vanilla, orange or cranberry to calm down the overbearing taste of brandy. Try this
homemade brandy butter recipe
a go - you'll be sold on it!
How to avoid altogether
: You traditionally serve brandy butter with Christmas pudding but a big dollop of clotted cream or a drizzle of double cream will work just as well.