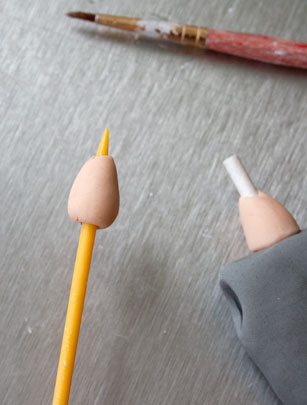 For the necks
Next we need to create their necks! Take a piece of flesh coloured paste and roll into a
ball. Using your sharp tool, poke through the centre and shape paste into a teardrop shape whilst on the tool.

Add glue to the body neck line and the lolly stick.

Slide your neck shape over the stick, gently pressing to make sure it sticks.

Leave to dry.