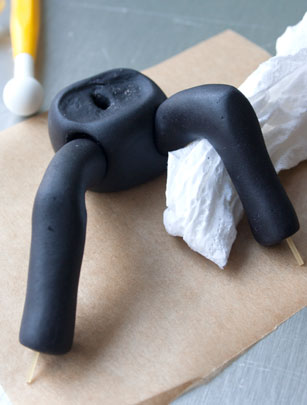 Attaching Harry's legs
Dab glue onto the ends of the legs and position into place on the base of body, use a scrunched up piece of kitchen roll to support the underneath.

Using your rounded flat tool, blend the edges of the legs to the base using a brush and tiny bit of water. Add creases into knee joints.