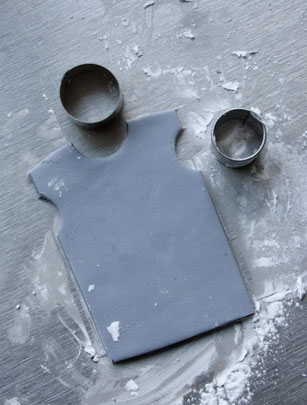 Harry's jacket
First make the back of the jacket by rolling out some light grey paste.

Lay your torso as a guide and trim straight edges around the shape. Make sure to leave a little extra at the shoulders and sides to allow for the seams.

Use a circle cutter to trim arm and neck holes (like a vest shape).