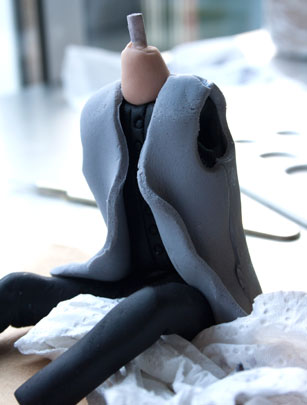 Attaching Harry's torso
To do this, simply add a little glue to the top part of his lower body and sit the torso on
(pushing the stick through the base).

To add his jacket, take the back jacket section, add a little glue and place on the back of your figure.

Glue along the 'seams' of the jacket then lay on the front section, making sure to join
the front and back.

Shape the jacket into place, adding ripples to create a fabric effect.