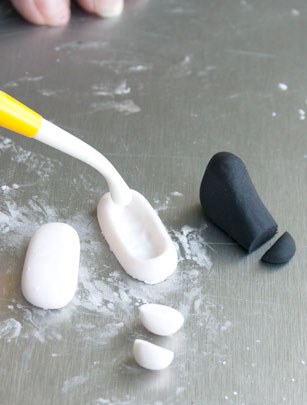 Harry's shoe bases
Roll 2 x white paste pieces, shape into ovals and flatten. Start pressing out the center of each, making sure to leave the edges higher.

Roll out 2 x black paste and shape into a boot making sure they will fit into each sole.

Trim off the toe part of the black shoe and roll a small ball of white. Divide this into 2 to create the new front of shoe.