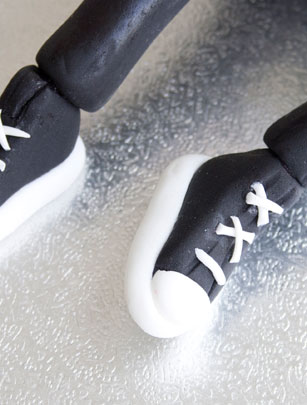 Harry's shoes and laces
Mark out the front detail for the laces with a pointed tool.

Glue the shoe onto the base, adding in your half ball of white for the front.

For the laces:
Roll thin spaghetti shapes and divide into 10 pieces. Glue them onto the shoe, criss-crossing as you go.

Position the legs into your desired angle and attach the shoes with glue.

Allow to dry.