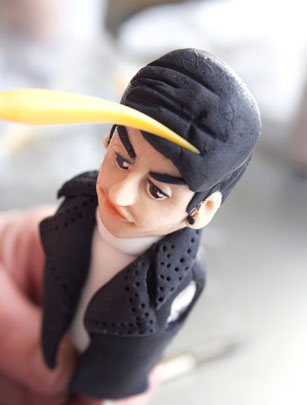 Attaching Zayn's head
To attach the head to the body, poke the stick through the bottom of the head. Remove to add glue and return to stick. If the stick or neck is too long, trim as needed.

To create Zayn's hair:
Start with a ball of black paste and flatten out across his head, with your fingers shaping it around the head as you go.