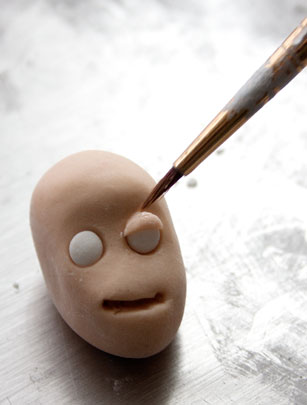 For the heads
Roll out the eyes and place into the sockets.

Roll out a small, thin piece of flesh paste for the eyelids. Cut a circle shape using a small round cutter or the end of a no.10 nozzle.

Trim and discard the central panel leaving 2 x half moon shapes.

Place these over the eyes to form the eyelids.