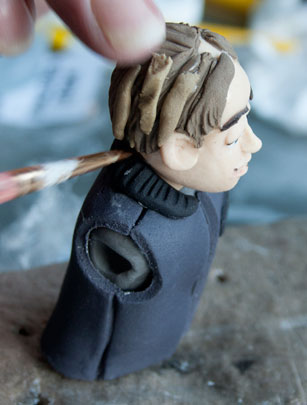 Making Niall
Using dark grey paste make his jacket
following the previous steps.For his collar:
Roll out a short collar from black paste. Using a flat edge tool, create a ribbed texture by pressing vertically across the paste. Glue to the neck area of the jacket.
For his pocket:
Add a small rectangle, indented horizontally to create a pocket.