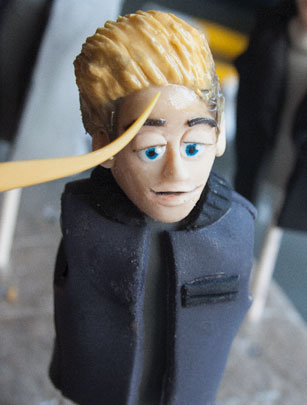 Niall's face and hair
Using a small paintbrush, paint blue into the centre of the eyes. Line eyelids with black and add white sprinkle as a highlight.

Add eyebrows rolled from brown paste.

Paint lips.

For his hair:

Start with brown around the hairline, then add yellow paste, blend together.

Add a larger piece of yellow for the quiff, using upwards strokes to create the texture.