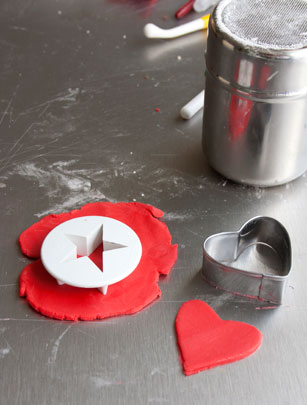 Icing the cake
Using your heart and star cutters, press out the shapes on the sides of the cake, removing them as you go.

Roll out red fondant and cut some hearts and stars to glue into the cutouts on the cake.

Also cut some star shapes in black fondant, to decorate the board later.