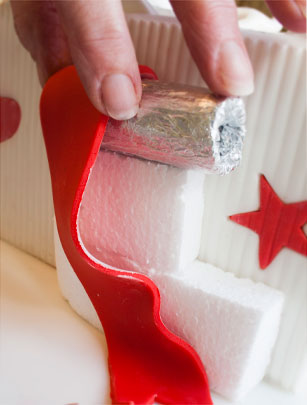 Icing the cake
Roll out some red fondant and cut into strips the same size as the flat ribbon.

Match to the flat ribbon on side of cake and glue along seam.

Drape the rest of the ribbon onto the board and over some polystyrene/sponges. Prop into place and allow to dry.