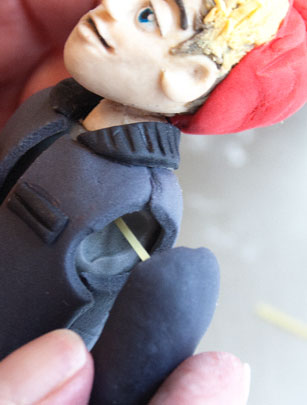 Attaching the arms
Take a matching arm to your character in the cake and bend into place.

Once happy with positioning of the arms, attach the hands to the arms with glue.

Lay the hands on the curves of the 'paper' this will allow the hands to rest.

Repeat for all characters.