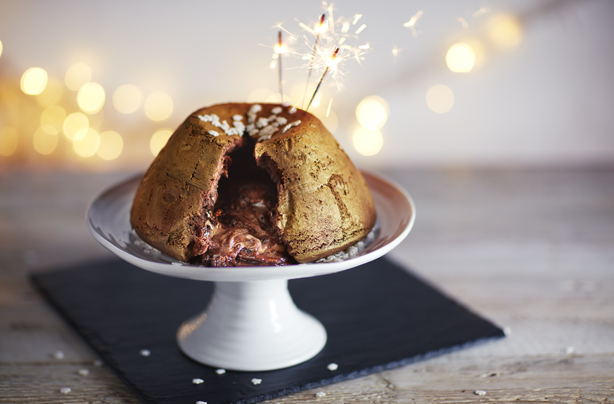 12 recipes you HAVE to make this month
Wondering what the best recipes to make in December are? Pick from our easy, tasty ideas for speedy suppers and delicious, delicate bakes that make the most of seasonal fruit and veg and our favourite flavour combinations. We've rounded up our 12 must-make recipes for December, so why not try some out today!
Get out of your cooking rut with these simple ideas, including how to make some filling, comforting foods for those colder December days, as well as a few recipes you can make in the lead-up to Christmas!
December is all about trying new bakes and getting cosy - easing ourselves into winter. It's the perfect time to start your Christmas menu, as well as getting some bits prepped before then so they're ready on the day. We've got a classic Christmas mince pies recipe for you to try, as well as a Christmas cake that needs a few weeks to mature before it's ready around the festive period.
First on the list is our brand new Terry's Chocolate Orange pudding.


If you like Terry's Chocolate Orange you really must make this mouth-watering chocolate pud. It's the perfect Christmas pudding alternative for Christmas Day for those who favour chocolate over mixed fruit. The kids will love it - especially when you cut into its oozing centre!
Get the recipe: Terry's Chocolate Orange pudding
If you haven't already, it's time to sign up to our handy My Recipe Book, which you can see on the far right-hand side of the menu. Click on 'My Recipes', sign in via Facebook, Twitter, G+ or email and start saving your favourite recipes all in one place.
So what are you waiting for? It's time to get making this month's top 12 recipes...