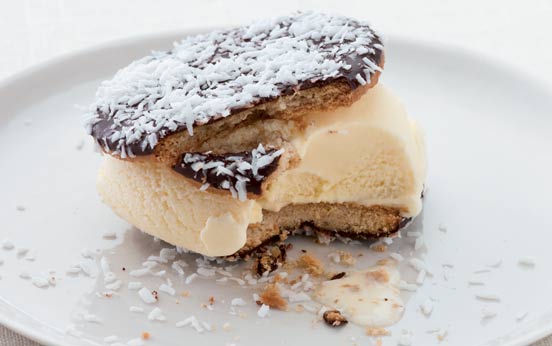 Ice cream sandwiches
The new cupcakes? According to some people ice cream sandwiches are going to be THE next big thing - and we can see why! Super easy to put together (you can make your own biscuits if you want), essentially all you need to do is combine biscuits and ice cream. Beats hours in front of the oven! But will they replace the mighty cupcake? Only time will tell...
Try the trend:
Make our
chocolate and coconut ice cream sandwich recipe
to see how easy it is.