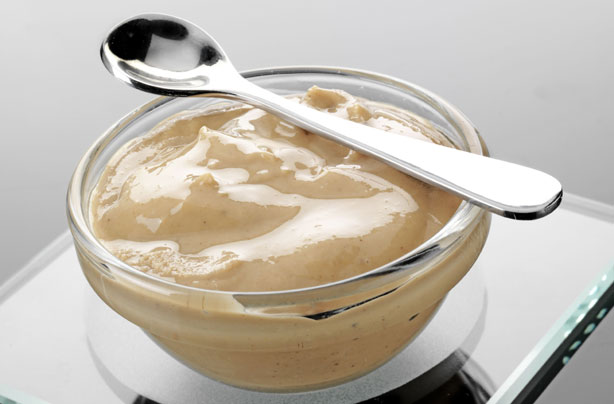 Tahini
What is it?
Tahini is a paste made from ground sesame seeds. It originates from the Middle East and is often added to hummus or baba ganoush.

How much does it usually cost?
£2.50 for 300g
How to use:
Just squeeze out of the tube or spoon it out of the jar and get cooking. You can heat tahini or serve it cold as a dip.
Dishes to add it to:
Tahini can added to dressings, or added to dips like hummus for a nutty flavour. It's a delicious dip perfect for lamb, falafel or chicken.
Recipes to try:

Our baba ganoush recipe combines aubergine, garlic and tahini together to make a delicious side dish.
When making falafel add some tahini paste for a strong, nutty flavour. The tahini works well with the coriander and chickpeas.
Give your burgers a nutty taste by adding some tahini paste when making the burgers from scratch just like our lamb burgers with beetroot relish recipe.