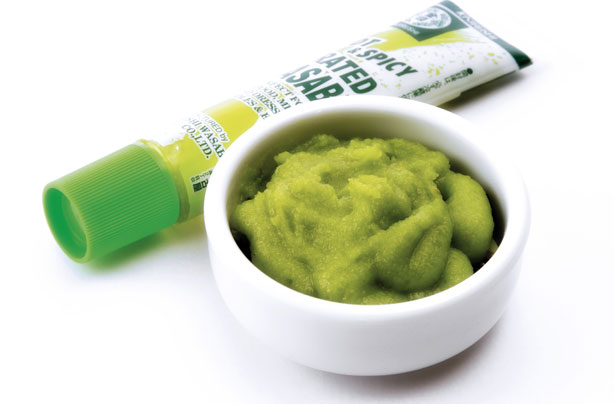 Wasabi
What is it?
Wasabi is a powder or paste made from a Japanese plant. It has a very strong taste, similar to horseradish and is usually served with raw fish like sushi.

How much does it usually cost?
£1.99 for 43g
How to use:
Wasabi paste comes in a tube and can be used straight away. It's best stored in the fridge. Wasabi powder can be bought in a packet and is ready for sprinkling once opened.
Dishes to add it to:
Wasabi paste is usually served as a dip or side dish. Wasabi powder is more commonly added to dishes like stir-fries.
Recipes to try: