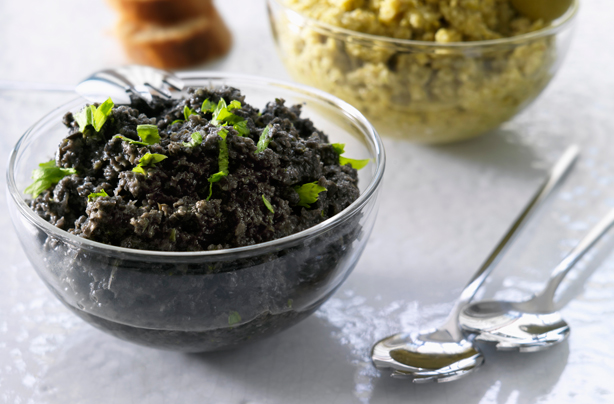 Tapenade
What is it?
Tapenade is a savoury paste made from black olives, capers and anchovies. It can be made at home or shop-bought.

How much does it usually cost?
£1.99 for 100g
How to use:
Tapenade can be used just like tomato puree - squeezed into or on whatever you fancy.
Dishes to add it to:
Spread on pastry, pizza dough or on meat as a marinade. You can also add it to salads or pasta sauces.
Tapenade recipes to try:

Why not try making your own tapenade with our classic tapenade recipe (pictured above)
Spread some tapenade over your pork steaks and sprinkle with breadcrumbs to add extra flavour and texture to this piece of meat.
Transform your tart into a delicious treat and spread on some tapenade before adding fresh cherry tomatoes too just like this cherry tomato and tapenade tart recipe.