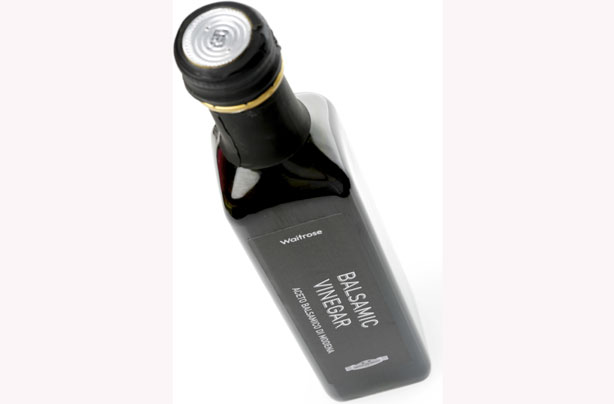 Balsamic vinegar
What is it?
Balsamic vinegar is a dark vinegar produced in Italy. It is sweet and is matured in wooden barrels for an extra zingy taste.

How much does it usually cost?
£1.50 for 250ml
How to use:
Balsamic vinegar can transform your simple salad into a feast fit for royalty. It can be used in marinades for different meats like chicken or fish like salmon and it can be added to sweet treats too, such as strawberries.
Dishes to add it to:
A dash of balsamic vinegar can be added to sauces like Bolognese, can be drizzled over salads or spooned into casseroles and stews for a little kick of flavour.
Balsamic vinegar recipes to try: