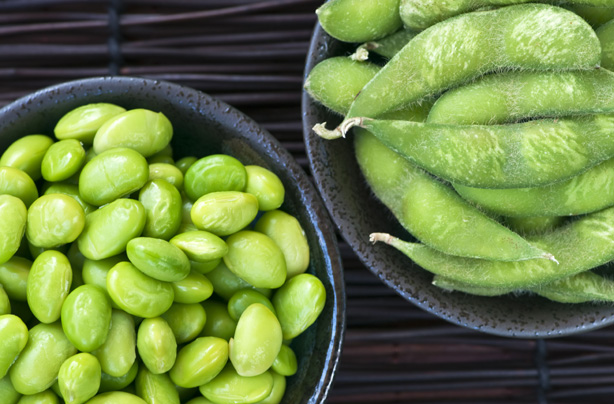 Edamame
What is it?
Edamame are Japanese salted green soya beans which are usually cooked in their pods and then popped out. They have a delicious crunch to them and the salty flavour makes a lovely seasoning for your food.

How much does it usually cost?
£1.50 for 150g
How to cook:
Boil the beans in the pods in salted water for around 4-5 mins. Serve in the pods if you're using as a side or pop out and add to your dish.
Dishes to add it to:
The beans have quite a subtle flavour so can be used in lots of different dishes; salads, pasta and casseroles are the best places to start.
Edamame recipes to try: