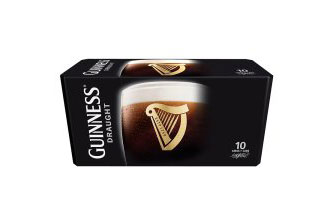 Guinness
What is it?
Guinness is an Irish stout which has a rich, mature flavour. It's dark in colour and has an almost burnt flavour from the unmalted barley.

How much does it usually cost?
£1.99 for 500ml
How to use:
Guinness can be added straight from the can or bottle, can be boiled or cooked to make stock too.
Dishes to add it to:
Guinness can be added to both sweet and savoury dishes. It can be used as the base for a stock for pies or casseroles and it can be added to cake mixture to make dense and delicious sponges.
Guinness recipes to try: