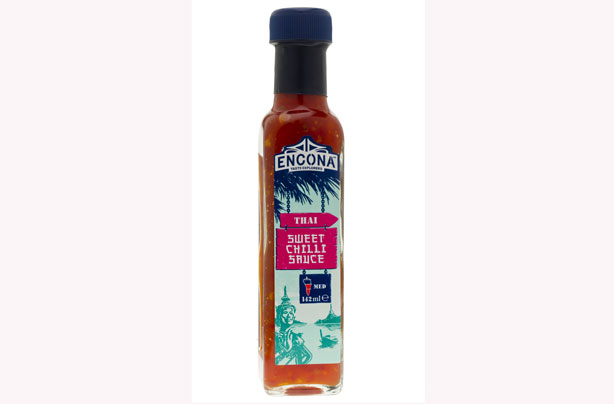 Sweet chilli sauce
What is it?
Sweet chilli sauce is made with red chillies, fruit and sugar. It is a popular sauce in Thai and Malaysian cuisine. This vibrant sauce is often served as a dipping sauce with prawns or spring rolls.

How much does it usually cost?
£1.89 for 380g
How to use:
Sweet chilli sauce can be used straight from the bottle. It can be warmed up or served as it is.
Dishes to add it to:
You can add this ingredient to other mixtures to make marinades for fish and meat or as a dressing for stir-fries. You can also serve on its own as a dipping sauce or salad dressing.
Sweet chilli recipes to try: