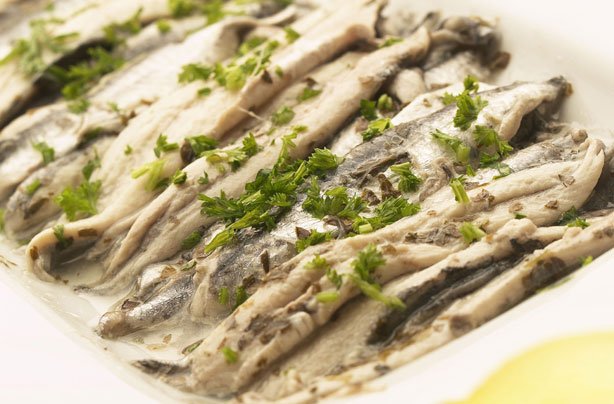 Anchovies
What is it?
Anchovies are small fish often used as bait. They've got a very strong, fishy flavour and are often preserved in salt and oil.

How much does it usually cost?
79p for 50g
How to use:
If you buy anchovies in oil, all you have to do is drain them and then add to your chosen recipe.
Dishes to add it to:
You can add them to hot meals like pasta or risotto or you can add them to fresh salads too.
Anchovies recipes to try: