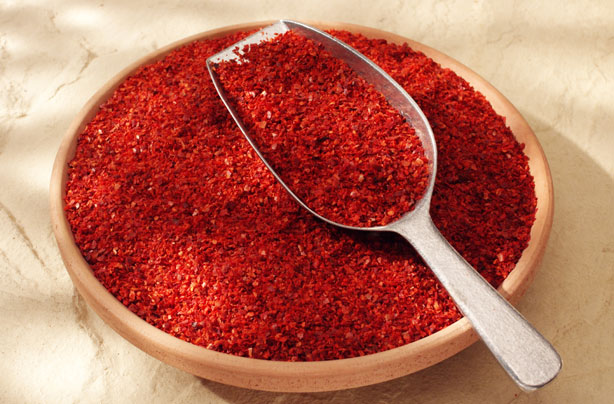 Paprika
What is it?
Paprika is a bright red powdered spice, made from dried varieties of sweet pepper. It can be found in most supermarkets in the seasonings section.

How much does it usually cost?
95p for 52g
How to use:
Paprika is most commonly bought already ground (so you can put your pestle and mortar away!) and all you have to do is sprinkle it in or on your chosen dish for added spice.
Dishes to add it to:
Paprika can be added to lots of different dishes like chilli con carne, curry or even stews or casseroles to give them a spicy kick. You can sprinkle paprika on salads or different meats before cooking for added flavour.
Recipes to try:

Our creamy paprika pork recipe is the perfect example of how to make paprika one of your main flavours and spices just by adding in a couple of teaspoons to the stock.
Give your soup a smoky twist by adding a pinch of paprika. Try our roast sweet potato soup recipe to see what all the fuss is about.
Dust your prawns with a generous helping of smoky paprika just like our prawn cocktail linguine.