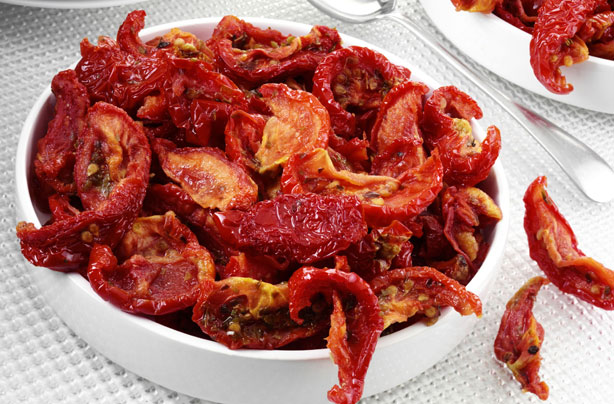 Sundried tomatoes
What is it?
Sundried tomatoes are tomatoes that have been dried in the sun making them lose most of their water content and develop a more intense flavour.

How much does it usually cost?
£2.49 for 535g
How to use:
Sundried tomatoes usually come preserved in vegetable oil. Just drain the oil and then use them straight from the jar. They can be cooked or eaten as they are.
Dishes to add it to:
You can add sundried tomatoes to tomato-based sauces like spag Bol or chilli. You could also add them to other dishes like omelettes, risottos, salads or as a simple pizza topping.
Sundried tomatoes recipes to try: