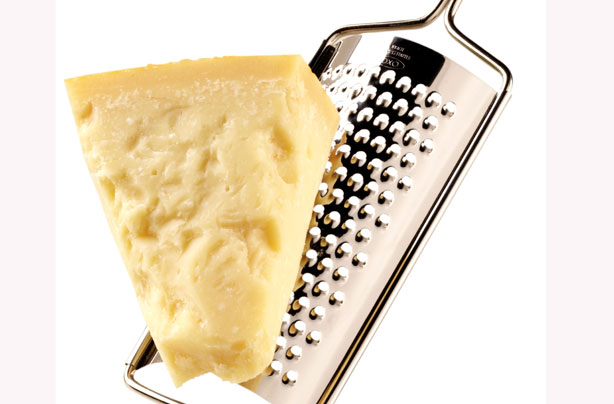 Parmesan cheese
What is it?
Parmesan cheese, or Parmigiano-Reggiano is an hard, granular Italian cheese with a strong, intense flavour.

How much does it usually cost?
£2 for 100g
How to use:
Parmesan can be grated, sliced or melted onto your chosen dish. Store in the fridge to keep it extra fresh.
Dishes to add it to:
You can sprinkle Parmesan on spaghetti, risottos, salad or even grate some on top of your shepherd's pie. Parmesan is perfect with pasta too so get grating!
Parmesan cheese recipes to try: