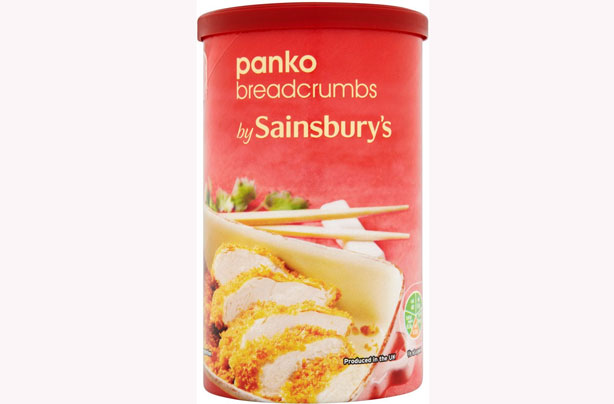 Panko
What is it?
Panko is a Japanese ingredient meaning breadcrumbs. 'Pan' means bread and 'Ko' mean flour or powder. When you put the two together you have fine, light and flaky breadcrumbs.

How much does it usually cost?
£1.49 for 150g
How to use it:
Panko is most commonly used for coating fried or baked foods like fish or meat. Just dip your chosen meat in egg wash and then coat in panko and bake or fry.
Dishes to add it to:
You can coat your favourite piece of fish; be it salmon or sea bass in panko. You can also add panko breadcrumbs to chicken, beef or pork pieces to make healthier chicken nuggets or canapé-type snacks. Panko can also be dusted on top of pasta bakes or cottage pie for a crispy finish.
Panko recipes to try:

Gordon Ramsay's lemon sole goujons are the perfect example of how to use panko breadcrumbs to get a crisp and golden coating on your fish.
This cheesy arancini recipe is a great way of using up any leftover risotto. The panko breadcrumbs make this dish extra special - the ideal snack for lunch!
Add some panko breadcrumbs to your fish cakes just like with fish cakes recipe with anchovy dressing.