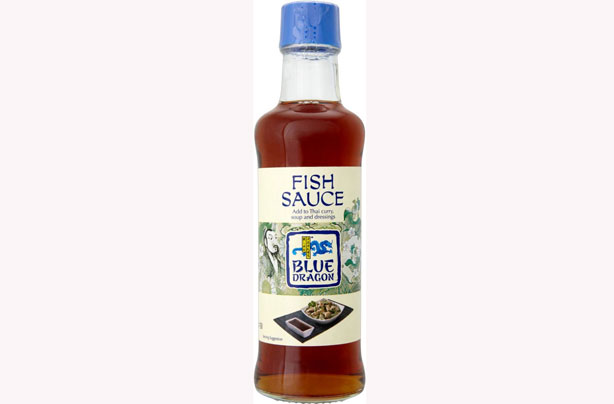 Fish sauce
What is it?
Fish sauce is a liquid extracted from the fermentation of fish with sea salt. It is usually a amber colour and is used as a condiment in various cuisines including Thai.

How much does it usually cost?
£1.29 for 150ml
How to use:
Fish sauce has a very strong flavour, so you don't need to use that much of it when it comes to adding to meals. Use directly from the bottle and warm through for the best flavour.
Dishes to add it to:
You can add fish sauce to curries, soups, pies, stir-fries or salads - whatever tickles your fancy!
Recipes to try:

Dress your fillet of salmon in a sweet and sticky fish sauce-based marinade for a delicious mid-week treat.
Give your burgers a fishy twist! This tuna burgers recipe uses a dash of fish sauce for added flavour. You could try using fish sauce when making classic burgers too.
Fish sauce is the basis of the dressing for a classic pad Thai.