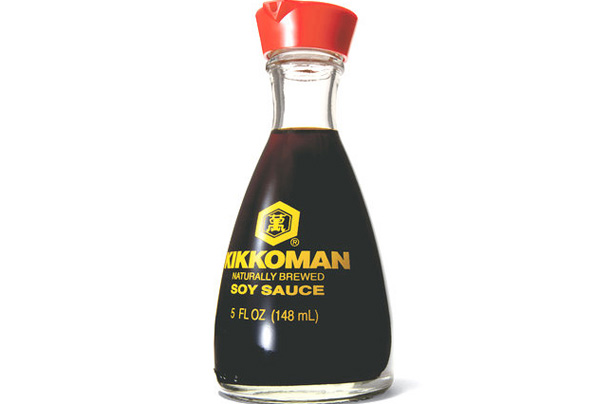 Soy sauce
What is it?
Soy sauce is an ingredient often used in Chinese or Japanese cooking. It is a dark sauce made with fermented soya beans and has a tangy, salty kick.

How much does it usually cost?
£2.48 for 150ml
How to use:
Just drizzle over your stir-fries, serve as a dip for sushi or add to marinades for meat to give it that extra zest of flavour.
Dishes to add it to:
Asian-style dishes such as stir-fries are the most obvious way to use soy sauce but the salty flavour adds a nice twist to pasta or casseroles and it really livens up a bolognese sauce.
Soy sauce recipes to try:

Add a few drops of soya sauce into this mushroom pasta bake recipe to add a deliciously rich and savoury flavour to the mushrooms.
Soy sauce plays a main part in our soy and ginger chicken recipe - it's a classic and the perfect alternative to your usual Saturday night takeaway.
Drizzle over your salads for an oriental twist just like this Thai prawn salad. Prawn, beef or chicken work really well with soy sauce.