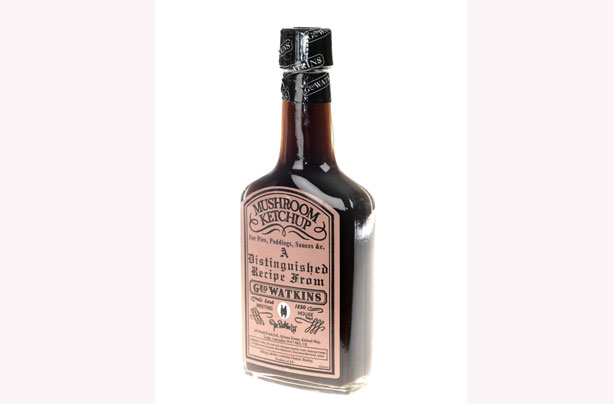 Mushroom ketchup
What is it?
Mushroom ketchup is thick sauce made from liquified mushrooms and spices such as cloves and paprika and soy sauce
.

How much does it usually cost?
£1.79 for 190ml
How to use it:
Mushroom ketchup can be served just like tomato ketchup - ready for dipping or can be added sauces when cooking.
Dishes to add it to
: Mushroom ketchup adds a wonderful flavour to casseroles or pie fillings. It also makes a great marinade for meats like beef or chicken.
Recipes to try: