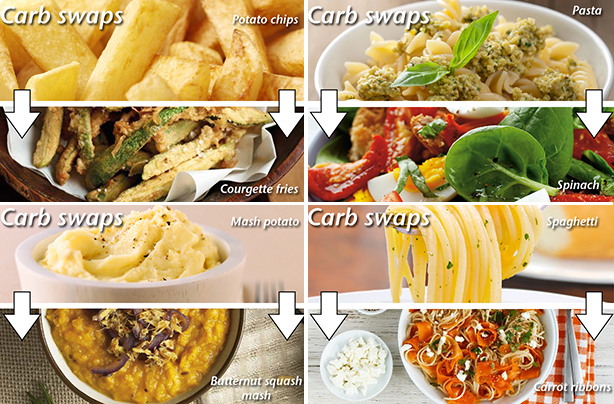 Carb swapper: Healthy swaps for your usual sides
Trying to eat a little more healthily? There's no need to completely change your meal. By giving your usual sides a little tweak, you can dramatically reduce the calorie and fat content of your meal.

Our carb swapper gives you healthy ideas for alternatives to your usual heavy white carbs. Of course, there is always the brown, wholegrain alternative to carbs such as rice and pasta, which do siginifcantly improve the healthiness of your meal, these carb swaps go one step further than that.

Easy vegetable substitutions, healthier grains and clever tricks can not only make your meal healthier - they can make it tastier too!

Click through our swaps for mash potato, chips, pasta, rice - and even a way to have sandwiches without bread....