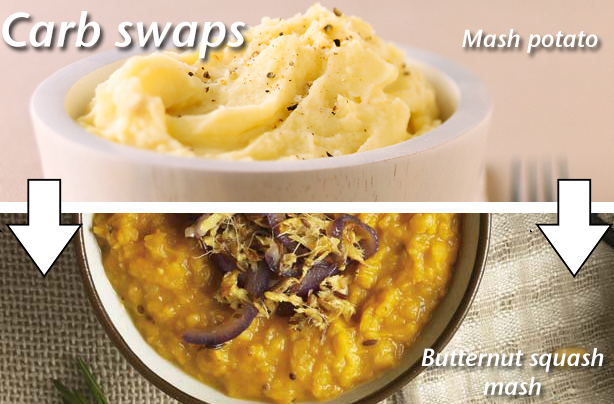 Carb swaps: Healthy mash potato alternative
Swap mash potato for butternut squash mash
Mashed potatoes are an absolute comfort food treat but the white starch in potatoes means they're not exactly diet friendly. The basic principle of the dish, mashing, can be applied to lots of other vegetables, and combinations of vegetables, to give your dish the same type of side - just without the extra calories.
Other options:
Most vegetables can be boiled then mashed down, try parsnips, carrot or swede - or a delicious combination of all 3. Our
cheesy cauliflower mash
is also a delicious potato-free option.