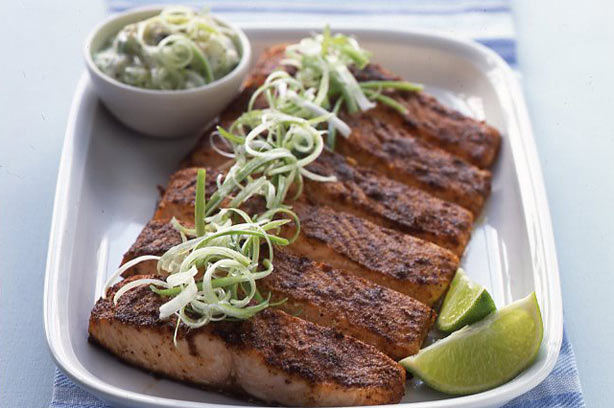 Spicy baked salmon
Why so healthy?
Baked in the oven, with no oil or fat, this salmon dish is super skinny and really delicious. The crushed spices and chilli kick make a wonderfully fragrant crust and satisfyingly crunchy texture. Serve with a chopped salad of tomatoes, cucumber, peppers and lettuce for a well-balanced and light dinner or lunch. At only 346 calories per serving, this can comfortably become one of your regular recipes.
Calories:
346

Time it takes to make:
25mins

Top tip:
Add brown rice for a source of fibre.
Get the recipe:
Spicy baked salmon