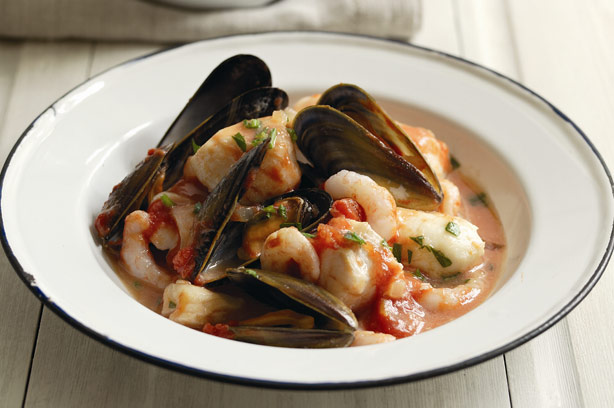 Mediterranean fish stew
Why so healthy?
This fish stew is bursting with seafood, from soft white fish to succulent shellfish. Including lots of mussels in this dish means you'll be getting plenty of lovely nutrients in your dinner without even having to think about it. Just 100g of these little shelled morsels contains 22% of your daily iron. Combined with white wine, fish stock, garlic and tomatoes, this meal is the perfect mix of hearty and healthy.
Calories:
301

Fat:
4g

Time it takes to make:
30mins

Top tip:
Remember to throw out any mussels which have not opened after cooking.
Get the recipe: Mediterranean fish stew