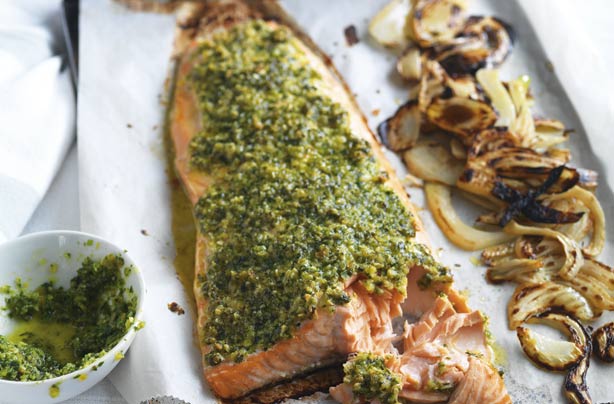 Salmon with parsley pesto
Why so healthy?
Salmon is a great fish to make when friends are coming round as it is quick and fuss-free. This recipes makes use of half a side of this flaky seafood and will serve four. At 512 calories, it is not the skinniest recipe but it is delicious and full of essential fatty acids, vitamins and minerals to keep your heart and head healthy.
Calories:
512

Fat:
42g

Time it takes to make:
30mins
Top tip:
Make plenty of pesto and freeze for another time to make a quick and delicious dressing for pasta, fish, chicken or steak.
Get the recipe: Salmon with parsley pesto