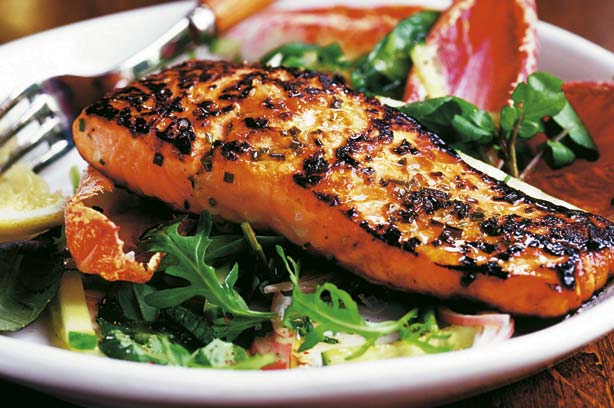 Sweet chilli salmon
Why so healthy?
Packed with naturally occurring omega-3 oils, salmon is a real brain food. It will help kids' concentration going throughout the day and all those lovely oils will help keep your hair and skin healthy too.
Time it takes to make:
30mins
Calories:
345
Fat:
19g
Top tip:
Serve with plenty of veggies to get an added healthy boost.
Get the recipe: Sweet chilli salmon