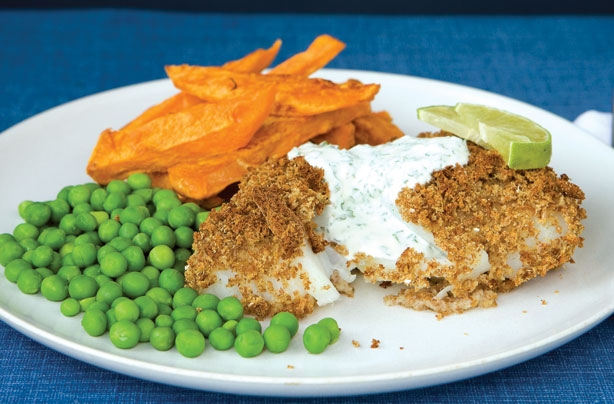 Low GI fish and chips
Why so healthy?
Fish and chips on a diet doesn't have to be a slip-up. This low GI recipe by fitness guru Rosemary Conley will make sure you stay fuller for longer thanks to the wholegrain breadcrumb coating and the sweet potato chips. Foods with a low GI break down slowly, making sure your blood sugar rises slowly - keeping you feeling full. We love the low-fat tartare-style yogurt sauce in this recipe too!
Calories:
293

Fat:
3.1g

Time it takes to make:
40mins

Top tip:
Toasting breadcrumbs, like in this recipe, gives extra crunch and means you need to use a smaller amount.
Get the recipe: Low GI fish and chips