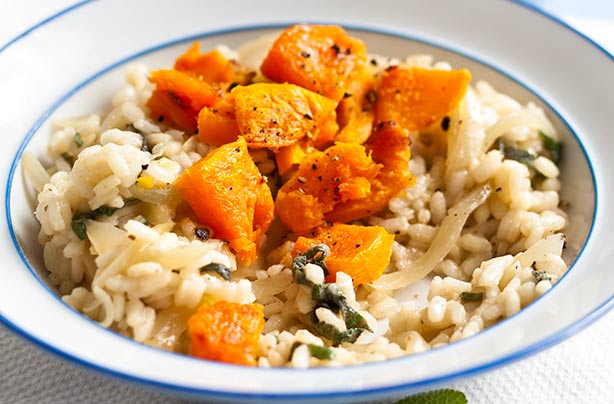 Low-fat butternut squash risotto
Why so healthy?
This delicious risotto may be low in fat but it's definitely not low in flavour. Tender pieces of butternut squash contribute to your five-a-day. This recipe also ditches the cheese and cream for a freshly chopped sage and a stock cube.


Calories:
310 cals per portion

Fat:
1.5g per portion

Time it takes to make:
45 mins

Top tip:
You can some more veggies to this dish if you'd like - try mushrooms, asparagus or spinach.

Get the recipe: Low-fat butternut squash risotto