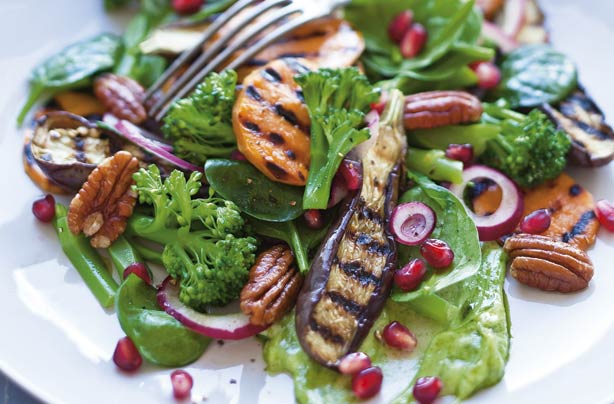 Sweet potato and aubergine salad
Why so healthy?
If you fancy something light for dinner why not make it a salad? Don't worry, this salad is sure to keep you fuller for longer thanks to pecan nuts, hearty sweet potato and aubergine combo.


Calories:
495 cals per portion

Time it takes to make:
30 mins

Top tip:
If you don't want to cook the veggies on a griddle pan then you can bake them instead.

Get the recipe: Sweet potato and aubergine salad