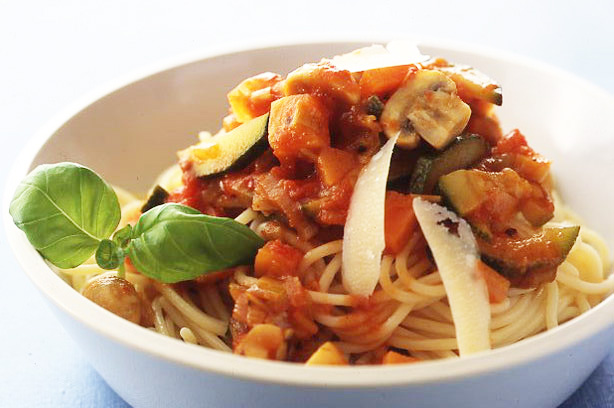 Vegetable spaghetti Bolognese
Why so healthy?
The sauce in this recipe is full of rich, juicy tomatoes which are high in vitamin A, C and calcium. It's also got plenty of fresh veggies including leek, carrots and courgette. It's a light, healthy and delicious vegetarian meal that takes no time at all to make, what more could you want?


Calories:
320 cals per portion

Time it takes to make:
50 mins

Top tip:
If you don't fancy serving the Bolognese sauce with spaghetti you can serve with couscous or rice instead.

Get the recipe: Vegetable spaghetti Bolognese