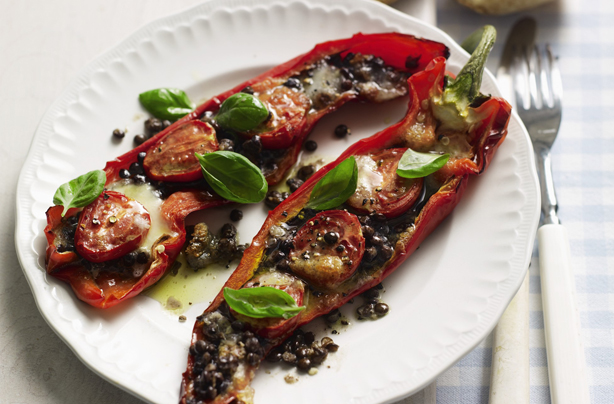 Crunchy nut Romano peppers
Why so healthy?
If you've never had stuffed peppers you should definitely try this recipe. Romano peppers are deliciously sweet and this recipe adds plenty of flavour with pine nuts, hazelnuts and raisins
.

Calories:
310 cals per portion

Fat:
18g per portion

Time it takes to make:
45 mins

Top tip:
You could use regular peppers if you can't find any Romano peppers. Serve on a bed of fresh salad leaves or alongside some sweet potato fries.

Get the recipe: Crunchy nut Romano peppers