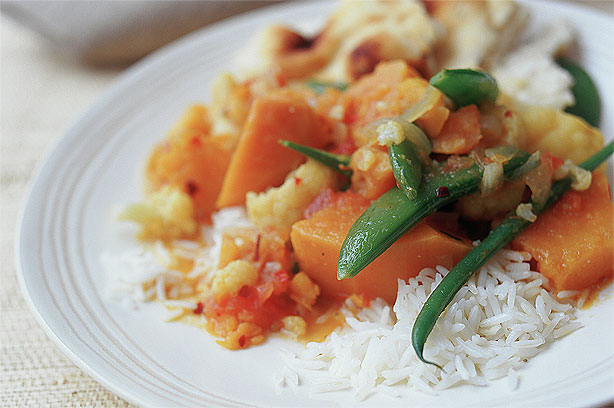 Sweet potato cauliflower and sugar snap curry
Why so healthy?
This veggie curry is quick and easy to rustle up with plenty of vegetables like cauliflower, sugar snap peas and tomatoes. This recipe also uses hot vegetable stock which means there's no need for a calorific sauce!


Calories:
130 cals per portion

Fat:
4g per portion

Time it takes to make:
40 mins

Top tip:
If you don't have any sweet potato you could swap it for butternut squash instead, just use the same measurements.

Get the recipe: Sweet potato cauliflower and sugar snap curry