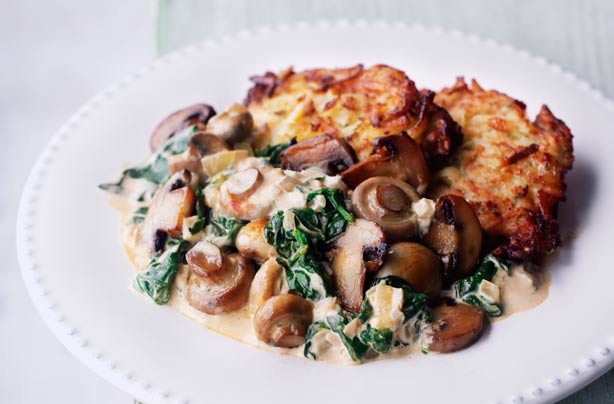 Creamy mushroom and spinach stroganoff
Why so healthy?
The iron-rich spinach makes all the difference in this low-calorie creamy stroganoff, not to mention the garlic, which is full of antioxidants that help to boost your immune system. If you want to make this dish even healthier, substitute the single cream for low-fat cream instead
,
this will decrease the fat count.


Calories:
260 cals per portion

Fat:
15g per portion

Time it takes to make:
25 mins

Top tip:
Bulk this dish up by adding some lentils for added protein.

Get the recipe: Creamy mushroom and spinach stroganoff