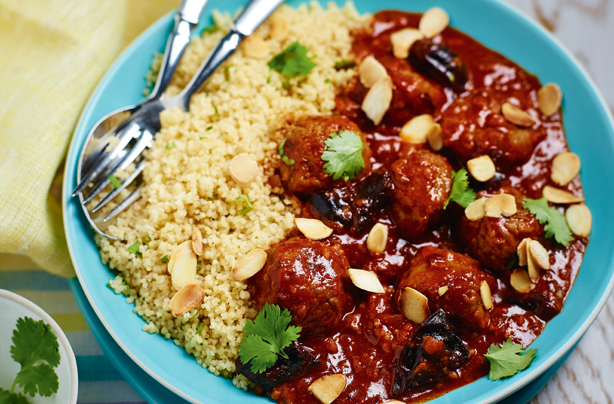 Quick Quorn tagine
Why so healthy?
Quorn is a great source of protein for vegetarians and will keep you fuller for longer. The sauce is made from scratch using tomato puree, chutney and vegetable stock which makes it much healthier than a shop-bought jar. Serving with couscous instead of pasta or rice is a much lighter carb option.


Calories:
262 cals per portion
Fat:
12.0g per portion
Time it takes to make:
30 mins
Top tip:
Make the couscous last and serve straight away to make sure it's hot like the sauce.

Get the recipe: Quick Quorn tagine