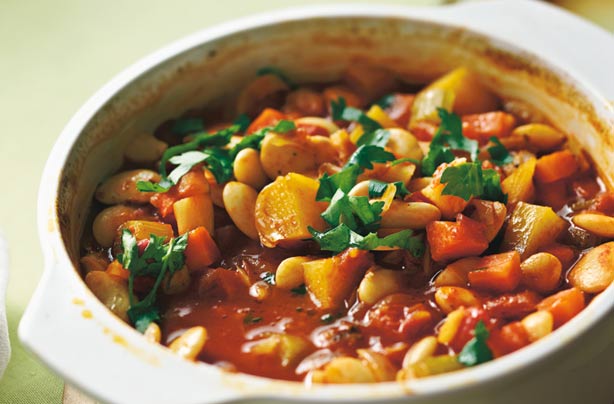 Vegetable stew
Why so healthy?
It's surprising how low in calories this stew is especially when it packs so much into it. Carrot, parsnip, swede and celery are only a few of the veggies included in this recipe which suggests you're more than likely going to get at least 1 of your 5-a-day from a portion. A homemade sauce based with vegetable stock makes all the different too and keeps the salt content down!


Calories:
172 cals per portion

Fat:
5g per portion

Time it takes to make:
40 mins

Top tip:
Bulk this recipe up by adding some chopped tomatoes to the mix.

Get the recipe: Vegetable stew