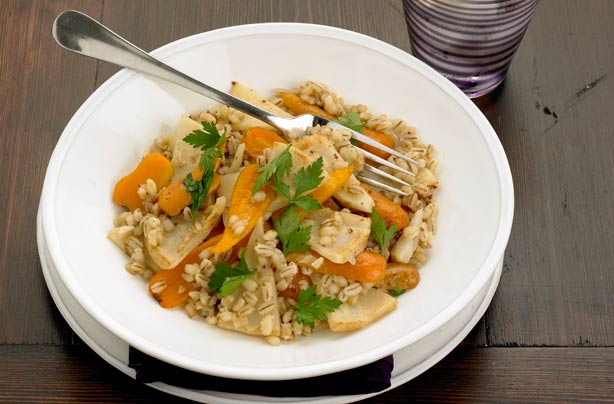 Celeriac, carrot and pearl barley bake
Why so healthy?
Not only is pearl barley full of protein, it's also full of fibre and vitamin B too which helps to improve metabolism and energy levels. This dish also has plenty of veggies including carrots and celeriac which add to your five-a-day.


Calories:
281 cals per portion

Fat:
8g per portion

Time it takes to make:
1hr 30 mins

Top tip:
If you don't like pearl barley you could swap it for lentils or even quinoa instead.

Get the recipe: Celeriac carrot and pearl barley bake