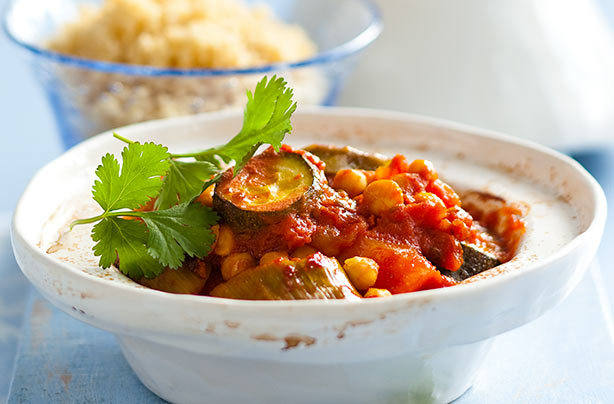 Moroccan root tagine with couscous
Why so healthy?
This delicious Moroccan tagine is packed full of fresh veggies including courgettes and carrots which you'll be getting plenty of nutrients from. The chickpeas in this recipe provide plenty of protein which will keep you fuller for longer. This recipe also uses wholewheat couscous to make it that little bit healthier.


Calories:
238 cals per portion

Fat:
2g per portion

Time it takes to make:
1hr 15 mins

Top tip:
You can swap the couscous for quinoa instead if you fancy trying something new.

Get the recipe: Moroccan root tagine with couscous