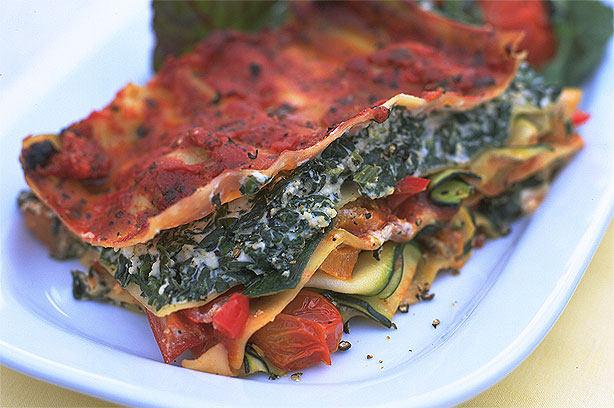 Creamy spinach and roasted vegetable lasagne
Why so healthy?
This tasty vegetarian lasagne doesn't miss out on any flavour. Packed with iron-rich spinach and a low-fat fromage frais instead of white sauce, this lasagne is healthy and delicious
.

Calories:
220 cals per portion

Fat:
7g per portion

Time it takes to make:
1hr

Top tip:
You can swap the regular lasagne sheets in this recipe for wholewheat lasagne sheets for an even healthier dish.

Get the recipe: Creamy spinach and roasted vegetable lasagne