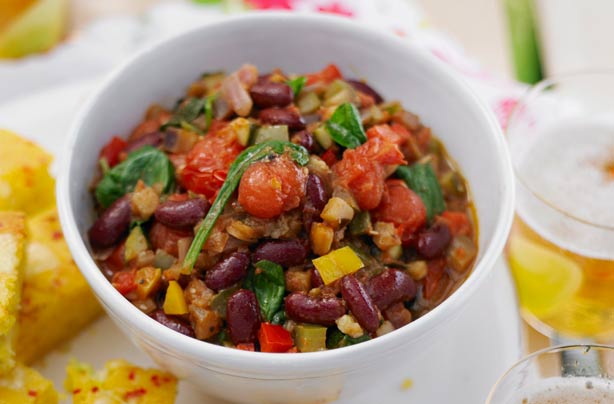 Mediterranean vegetable chilli
Why so healthy?
This chilli recipe is full of different veggies including aubergine, red onions and cherry tomatoes. The homemade chilli sauce makes all the difference to the calorie count and is much healthier than a shop-bought jar. The kidney beans give this dish its protein so there's no need for any sides - you'll be full in no time!


Calories:
190 cals per portion

Fat:
7g per portion

Time it takes to make:
40 mins

Top tip:
Turn up the heat by adding some more cajun flavouring or even hot chilli powder if you like a bit of spice.

Get the recipe: Mediterranean vegetable chilli